Air Purification & AC Ductwork Service in Dallas, TX
Clean, fresh Air
Making your home healthier for your family
Old ducts, dust in the air, pollen, allergens, they all add up to yuk. Air Star Services offers your family a way to breathe easier and live healthy by providing the most up to date filtering and purification systems for your air conditioning system. Filter technology has greatly improved over the years and the new filtering systems are designed to clean the air better and to allow your system to do their job with less stress on the mechanical aspects which helps your system last longer.
Air Conditioning Filtration Systems
Most brand name air conditioner manufacturers have made great advances in product design and the test results show the new filter systems make a big difference in your home's air quality. The new filtering systems are designed as integral parts of new AC system components and can be added on to older systems.
UV Light Technology
UV Light has been shown in studies to reduce harmful allergens in air in your home by as much as 99%. You can effectively reduce the allergens in your home reducing illnesses, breathing problems, and the effect on allergies. A simple system to add to your home's air conditioning system, UV Light Air Quality systems are affordable and available now.
Comfort Energy Analysis
We will come to your home and analyze your HVAC system. We check your inside and outside unit, coolant levels, insulation, air leaks in your home, air leaks in your ducts, your duct system as whole, and a myriad of other aspects related to the quality of the air in your home. This analysis helps you determine what is costing you money and how to reduce those costs.
SCHEDULE YOUR COMFORT ANALYSIS TODAY!
Carbon Monoxide Safety
Carbon monoxide is a colorless, odorless gas which can be released by malfunctioning air conditioning systems. Without proper sensors, your home could fill with this dangerous gas without your family being aware. AirStar cares about the safety of your family, and offers top of the line NSI 3000 carbon monoxide detection systems for installation in your home. These systems detect even the most trace amount of carbon monoxide gas, alerting your family well before dangerous amounts of the gas are released.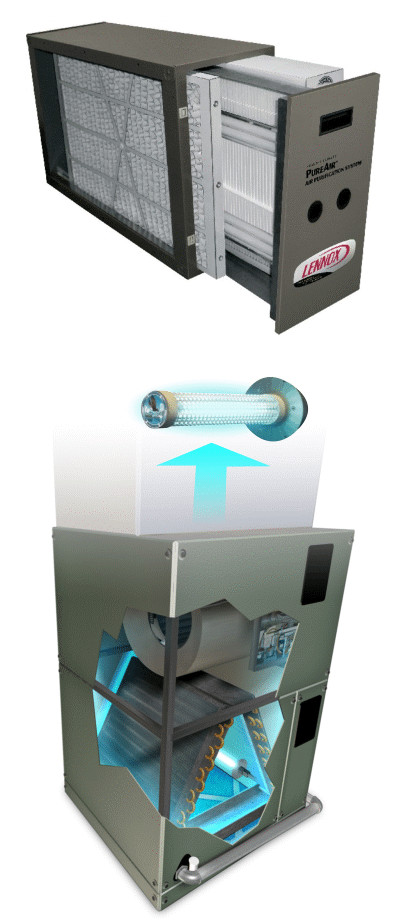 Poorly designed ducts restrict air flow and reduce air conditioner efficiency.
The efficiency of your air conditioner is directly related to the design, quality, and cleanliness of your duct work. Some duct systems are poorly designed and do not carry the air flow properly. Some ducts are old and often have leaks and holes that further reduce the efficiency of your air conditioning system. Ducts also traps debris and dust which can build up a great deal over many years also adding to the inefficiency and reduced cooling and heating of your home. Our Dallas, TX, company can provide custom duct work service to ensure your cooling and heating systems help keep your home at a comfortable temperature year-round.
Duct Work Modification
In some cases, the lay out of your ducts can be problematic. For instance a duct going to a bedroom should be sized to deliver the quantity of air that size area needs. In many cases, one size is used for all rooms regardless of the size of the room. The overall design of your ducts determines the air flow to each area. If the diameter and length are incorrect, that area is getting a reduced air flow. Modifying the ducts to the proper size to deliver the correct air flow will allow your system to work more efficiently, reducing your energy costs and extending the life of your air conditioning and heating system.
Duct Repair
There are several different types of duct work in homes. Flexible insulated flex-duct is the most common duct work used in homes of the past 20 years. Square shaped "duct board" ducts are in houses that are typically over 25 years old. Old style insulation wrapped metal ducts are in homes typically 30 to 35 years old. All of these types of duct systems wear. As time goes by joints, turns, and assemblies can loosen and separate leaving a gap for air to leak from. Animals like squirrels have been known to tear holes in duct work again releasing air into your attic at an alarming rate. In some cases, the ducts simply wear out from age and start to fall apart. We can help you by providing repair work to these leaking duct systems.
Duct Cleaning
Duct cleaning is an essential service when done by professionals with experience. Since there are a number of types of ducts, it is important for the cleaning crew to have experience with all duct types so they do not damage the ducts during the cleaning process. Duct cleaning removes the grit and dust left from years of operation. This will help open the ducts up more to allow more air flow allowing your system to run smoother. This also removes particle and contaminants that are harmful to your health.
Air Star Services can help you with Custom Duct work
We are specialists at correcting poorly designed duct systems. We take the time to properly calculate the air flow needed and then we design the duct layout accordingly. Your HVAC system depends on your ducts like a door depends on a hinge, your ducts matter a great deal and time you consider having a new air conditioning and heating system installed you should consider your duct work. In some cases, you can save money by correcting the duct problem without replacing your AC system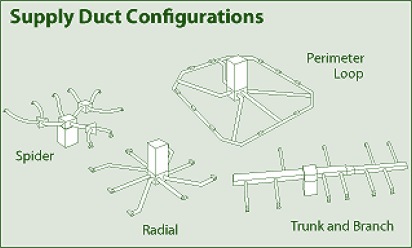 Contact us to professionally purify your air. We serve customers in the Mesquite and surrounding Dallas areas, as well as metropolises in Texas.