Heating & Cooling Service Company in Dallas, TX
Heating
When the harsh winter months come around, you are going to be nice and warm in your Dallas, TX area home thanks to your heating system, expertly installed and maintained by Airstar Services. If you are in need of an installation, repairs, or if your system is costing you more money than it should, give us a call! Our team of carefully chosen and professional technicians have the skills to help you, no matter the problem!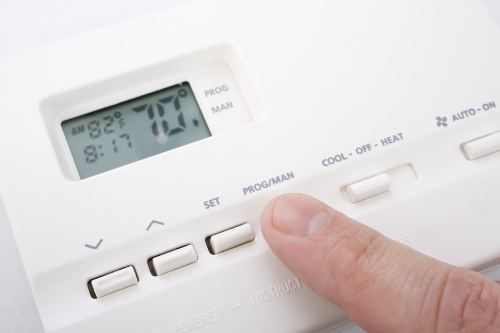 Complete Heating System Service
Airstar services€™ technicians are the best of the best, with the knowledge to work with any heating system, no matter whether it is old or new, or if another company installed it. When you are in need of a new heating system, they can help guide you in the process, giving you advice about which type of heating system would best suit your home.
It is always an unpleasant experience when your furnace fails you, especially when the frigid cold of winter is bearing down on your home. Airstar Services takes emergency calls very seriously. Because we care about the safety and comfort of you and your family, it is our priority to properly solve the problem with your heating system as quickly as we are able, often the same day that you call!
Our technicians are also experienced working with newly built homes, capable of installing a new heating system in your home so that it will be ready for you when you move in. If you need a replacement for your current heating system, we can take care of that too. No job is too much for our technicians to handle, and we will never turn down a smaller project when you are in need of help, so never hesitate to call Airstar Services for any of your heating needs.
Types of Furnaces
There is a wide variety of heating systems available on the market, and Airstar Services can provide you with many of them. More often than not, there are a great number of options that could work for your home, but which is the best to suit your needs?
Airstar services can help you with the process of purchasing a new heating system, making sure you are aware of all the options available to you. We provide furnaces, both gas and electric, and forced air heating systems which supply your home with heated air through a series of ducts and vents.
If you do not have ductwork in place for your heating system, our technicians have the knowledge needed to inspect your home and design the most efficient duct system for your home.
What is an AFUE Rating?
An AFUE rating, or Annual Fuel Utilization Efficiency rating, is something you will become quite familiar with when looking for a new heating system in your home. An AFUE is a measurement of the average efficiency of a properly maintained heating unit over a year's time span. As the percentage increases, fuel consumption decreases, and the money you will find yourself saving during the colder times of the year will increase.
However, the higher the efficiency of a heating system, the more it is going to cost to have it installed. In areas where the winters are not quite as harsh, and where cold weather is not often a problem, a lower efficiency model will likely be a better choice simply because the amount you will be saving each year will not quickly offset the price of installing the system, due to not needing to use it as often.
Our Commitment
Airstar Services has a commitment to our customers in the Dallas, TX area. We will always work in your best interest, and will do our best to get you the ideal Heating system for your home and your budget. Even after the installation, our commitment to you does not end. We will always be available to help maintain your system and keep everything in working order, just give us a call with any questions or concerns, and we will do everything we can to help you.
Air Conditioning
Reliable, courteous, well trained.
When a company sends someone to your home to provide an air conditioning service, you want someone to show up on time, you want them to be easy to deal with, and you want them to know what they are doing. At our Dallas, TX, company, we hand pick our service technicians to meet that criteria. We only hire people that are easy to work with, genuinely nice and friendly, and who are trained, tested, and certified. We also run background checks for your safety. You can depend on Air Star services to have your interest at heart.
We sell and install the best brands and service all brands
We sell and install the top brand names in the air conditioning industry. Trane, Lennox, Amana, York, Goodman, Honeywell and more. All brands are not the same and we prefer to choose the best system for your specific need. We meet with you examine the situation, determine what would be the best fit, most cost effective, and most energy efficient system for your home or business. We only install brands that are well established and that provide strong reliable warranties. Our AC brand manufacturers stand behind their products. Our technicians are trained to work on any central heat and air system. Our trucks are fully equipped and stocked with parts that are designed to be used on your air conditioner brand. When you call us for service, we are prepared to get there, get the job done, and provide an affordable price that will fit your budget.


Ongoing Maintenance Plans
Our Priority Maintenance Club is designed to keep your system in top shape and running smoothly throughout the year. We provide a number of system checks and inspections twice a year to make sure your system is up to date. A smooth running system doesn't have to work as hard and lasts longer. Not to mention it cools and heats better keeping you and your family comfortable. We wave our service call fees for our Priority Maintenance Club members as well as provide additional savings on parts and supplies. Learn more about our PMC.
Affordable Air Conditioning Systems
We work hard to keep our overhead and costs low so we can offer a more affordable price to our customers. We realize a new HVAC system can be expensive and we do everything possible to give you a better price than any other company. Our products are name brands and or the highest quality making it easy for us to feel good about the products we install on your home. A lot of our business comes from past customers telling their friends and families about us. That means we are doing it right. It also means we have a lower advertising costs which adds to our ability to provide a lower cost to our customers. A good price on a name brand system installed professionally means you will be happy and happy people tell their friends about us!
Easy Financing
We offer affordable rate financing for your new air conditioning system. Our lenders offer competitive rates that will allow you to get the products you need, now. Easy payments and simple terms will help you get the products and services you need when you need them. If you would like to apply for financing, please contact us and we will work with you to get the financing arranged.
Contact our team for financing, brand questions, and more. We're dedicated to bringing the best-quality systems to as many homes as possible.